D&H services all types of air conditioning units in the Carson Corner neighborhood.
Every day our HVAC technicians come back to our service centers with many stories related to air conditioning repair services. We decided to share some.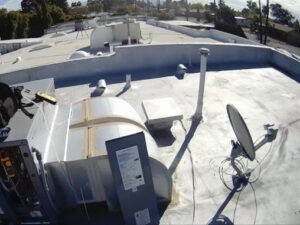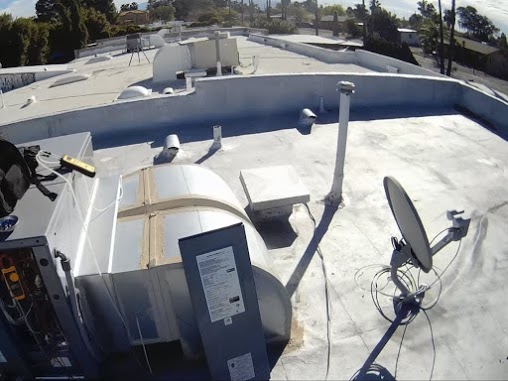 Using the last day of good weather of the week to perform a seasonal tune-up on a 2-year old split-gas system on this rooftop, on 45th Street, near Pantano and Stella, on the South East side of Tucson. The air conditioning tune-up started with checking all wiring and connections, testing the current controller, inspecting the system starter, and testing the start-up amps on the compressor. At this point, we needed to recommend a hard-start kit to prolong the life of the compressor. We tested amps on the outdoor fan motor, checked refrigerant pressures and disconnect. We noticed the unit has no surge protector: we always recommend a surge protector to prevent electrical damage in case of storm and sudden power surges. We proceeded then with the indoor unit: we checked the blower motor and the blower wheel, and all wiring and connections. We took a temperature split, and concluded that the system is fully functioning at this time.
There are no immediate repairs to be done, so this routine inspection done under D&H's Family Planned Maintenance program ends on a happy note. D&H Air Conditioning offers a full-service A/C maintenance plan with great benefits. Call our NATE-certified technicians at [phone] to get full information on how these plans work and how they actually help you save a lot of money. Click on the button below to call us if you are on mobile.