Air Conditioning Repair Service in Marana: D&H rated among the best HVAC contractors in the Tucson metro area and in Southern Arizona with the Angie's List Super Service Award 2019.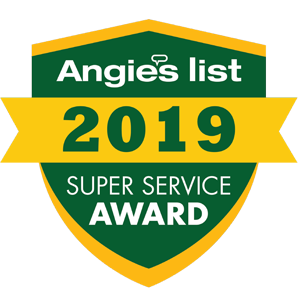 This information is specifically designed for local residents in need of emergency A/C repair. If you hear your A/C doing any kind of clunky rattle or a noise that you never heard before, do not wait: use the discount coupons on A/C service available on our site for best rates, and call our hotline at (520) 408-2665 immediately.
Our team of NATE-certified HVAC technicians is ready 24/7 to come to you to provide full air conditioning service: the brand and model of your A/C don't matter, we have serviced all manufacturers' models since 1959.
The age of your A/C unit does not matter at all: we see air conditioners that are older than 20 years. We even see swamp coolers that were probably built before the home on which they are installed!
The company that installed your A/C does not matter. In 60 years of existence, we have serviced hundreds of air conditioners installed by companies that had gone out of business way before the A/C showed signs of trouble!
Our customer service areas in Marana
We perform air conditioning service for residential clients around the following neighborhoods in the north of Marana:
Payson Farms, Rancho Marana, Fiancheto Farms, Farm Field Five, Gladden Farms (including around Stonegate Park, and Postvale Rd/Tangerine Farms), El Rio at Continental Ranch, Cancion de la Luna, La Puerta del Norte, Acacia Trails, Continental Ranch, and Silvermoon.
In the center and the south of Marana, we repair all types of air conditioning units in the neighborhoods of:
Continental Reserve and Sunset Ranch Estates, Sombrero Peak, Continental Estate Parcel, Silverbell Place
Offers available for residents of Marana