CHECK OUT BELOW OUR BRAND-NEW EXCLUSIVE "$60 OFF" COUPON VALID ON ANY AIR CONDITIONING REPAIR TILL 12/31/19!
D&H Air Conditioning offers exclusive Specials, Rewards and Trade-in discounts on new air conditioning systems, maintenance agreements and A/C service-repair calls. We are always trying to give you the very best value deal in Tucson because we know money doesn't grow on trees and you are entitled to receive maximum value for your hard-earned cash.
From a $60 discount on air conditioning repairs to a $1,500 cash rebate on our qualifying Home Comfort Systems, there is a chance that you can sweeten any purchase or any contract with these specials and coupons. Please have a look at them and print them to give to our customer representatives or service technicians the next time you call us or we visit you.
You can also pull the site in your mobile phone, click on the "Specials" button in the menu and show these Specials and Coupons to our service technician or customer representative ot benefit immediately from the trade-in discount or cash rebate promised on this page.
IMPORTANT
We offer discounts for active Military and Veterans, Senior Citizens, Public Service Employees, and Law Enforcement.
NONE OF THE COUPONS BELOW CAN BE USED IN CONJUNCTION WITH OTHER OFFERS.
EXCLUSIVE, LIMITED TIME OFFER: DAIKIN FREE 12-YEAR PARTS & LABOR WARRANTY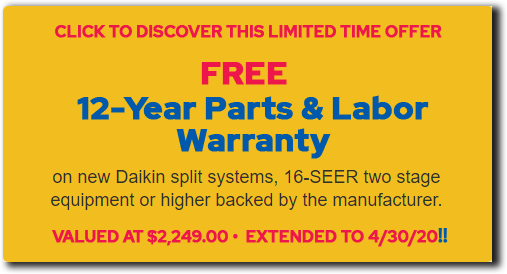 AIR SCRUBBER SPECIAL OFFER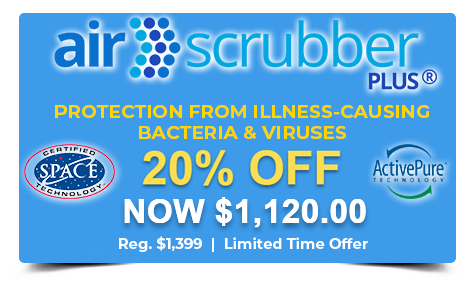 AIR CONDITIONING SPECIALS
$60 OFF on ANY A/C repair. Not valid with any other offer.
$30 OFF on any Air Conditioning service. Not valid with any other offer.
$200 reward. We love referrals! When you refer a family member, friend or neighbor who purchases a complete system, you receive our special referral reward of $200.
MORE AIR CONDITIONING SPECIALS, DISCOUNTS & REBATES!
Call our hotline at (520) 408-2665 to discover how to benefit of our super discounts and rebates programs of up to $1,500 toward the purchase and installation of a new Premier Home Comfort System!
Instant Rebate – With the installation of a qualifying Home Comfort system we offer an instant cash rebate of up to $1,500.
Trade-In & Recycle System Discount – We offer a trade-in discount for the recycling of your old unit of up to $500.