Use this $60 OFF coupon for any kind of a/c repair. Mention coupon when calling our hot line: [phone]
Use this $30 OFF coupon for any kind of a/c service. Mention coupon when calling our hot line: [phone]
The Tucson HVAC contractor 100% committed to Tucson
Back in January 1959 in Tucson, Arizona Arthur Duhamel and Harry Hawk founded a company specializing in residential air conditioning. Arthur and Harry pledged to provide consistent, high quality, expert services for all Southern Arizona clients, took the first letters of their last names, and D&H Air Conditioning Company was born.
D&H Air Conditioning has been in continuous operation ever since, building a reputation for honesty and quality in a city where your good name is key to long-lasting success. D&H is a family affair: the current owner, Brett Wright, is the grandson of the founder.
D&H provides a great work environment for our employees, through training, job security, and benefits. These high quality experts deliver consistent service to all of our Southern Arizona clients, one reason we're acknowledged as the leader in home services for Tucson and Southern Arizona.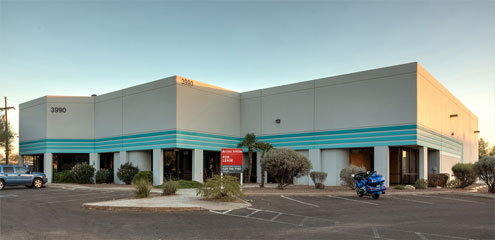 D&H acquires new building in Tucson:
a major event in our company life
The acquisition of our new headquarters on Evans Rd, right under the junction of I-10 and I-19 is a sign of our continuous commitment to
Tucsonans and Southern Arizona. (Read the press release here)
Our new premises will house an equipment technology showcase and a state-of-the-art training center to continually enhance the skills and
certifications of our HVAC technicians.
We maintain, repair and replace all brands of air conditioning systems
D&H specializes in ac repair, ac maintenance & ac installations since 1959
Since 1959 D&H AC provides Tucson homes and businesses with air conditioning repair (also called ac repair), ac maintenance and ac installation services. Our NATE-certified technicians are trained to repair air conditioning systems of any brand and any age, in a rush and all year long.
When your ac unit needs repair, we will perform a diagnostic evaluation so that the cause of the failure is accurately detected and fixed. This saves you money by preventing further ac repairs.
Call us to enquire about a new A/C installation: we will perform an in-home or business survey of your current air conditioning system and its usage. This allows us to determine together which AC system is best-suited to your needs.
Lastly, we provide top air conditioning maintenance services with NATE-certified technicians.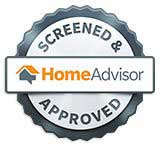 Call our air conditioning repair technicians in any emergency!
When summer is full-on in Tucson we receive hundreds of calls from Tucsonans who need an ac repair technician on the spot! Because we have many NATE-certified air conditioning technicians in the field, we are able to respond extremely fast to almost all emergency ac repair requests.
As a matter of fact, our air conditioning repair and maintenance technicians report an increase in the number of Tucson households who simply cannot be serviced by their usual A/C company just because they don't have the personnel needed to rush to a home and repair a broken a/c unit on the spot. The problem is when temperatures move beyond 100°F, it takes no time for a home to become unbearably hot. Seniors and young infants are the first to suffer from being let down by their A/C company: a malfunctioning A/C unit can become a life-threatening situation.
D&H AC has been operating in Tucson for so long (almost 60 years) that we know we have to hire extra a/c technical personnel during the summer months: this enables us to become available to perform any kind of air conditioning repair services on any type of air conditioning system on a very short turnaround basis.
If you are in need of emergency AC repair service, DO NOT WAIT: just CALL US at  [phone]. We will respond immediately to your need.
Our air conditioning maintenance plan, Family, makes a lot of "dollar sense".
Our family plan detect issues BEFORE they occur. The Family Planned Maintenance prevents system failures, avoids costly repairs, lowers energy costs and extends equipment life.
Call us to help prevent system failures: [phone].
YOUR VOICE MATTERS
As a most prominent AC repair company in Tucson, we always strive for improvement and we also appreciate praise. Reviews are your voice to tell us how we did. Please take a moment to cast your vote on any one of these four websites…
Hundreds of positive reviews at the Better Business Bureau, 4.7 stars in Google, 4.9 stars in Facebook, 4.5 stars in Yelp… For almost 60 years we have made our customers our PRIORITY #1 day after day. We don't just talk a good game.

We are dedicated to providing our customers with outstanding service and expertise. We value our customers' opinions to know when our processes are working properly and as learning experiences to improve when necessary.
Read more

Receive up to $2000 in discounts and rebates toward the purchase and installation of a new Premier Home Comfort System!
Read more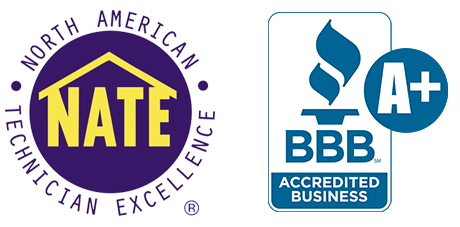 WHY AN A/C MAINTENANCE PLAN MAKES SENSE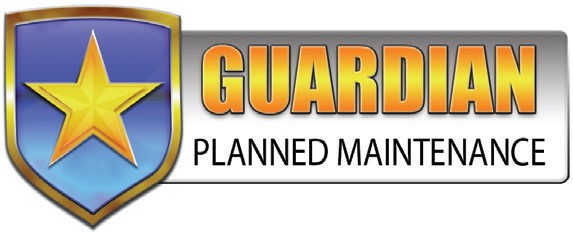 Many home owners mistakenly believe that when their air conditioning system fails, the manufacturer's warranty automatically covers parts and labor. Yes, it is true but only if the a/c unit has been properly maintained all along. Proper maintenance by a qualified AC professional is a condition required for the warranty to be effective. Proper maintenance is documented by the professional, and under this condition manufacturers will cover most issues due to a defect in the AC unit. In many cases however, manufacturers stipulate in the documentation given to home owners that a lack of proper maintenance VOIDS their warranty. This could mean thousands of dollars of unnecessary expenses for the home owner.
D&H Air Conditioning offers a comprehensive maintenance program covering all the air conditioning units installed by ourselves OR by other installers. When we install an air conditioning system, we offer home owners to roll the cost of the maintenance program directly into the cost of the unit. But even if your unit has not been installed by our technicians, we still offer the same comprehensive maintenance program for your unit. Certain restrictions can apply, however. Call us at 408-2665 and ask for a specialist of the Family Planned Maintenance program.
BENEFITS OF THE AIR CONDITIONING MAINTENANCE PLAN
Preserves manufacturer's warranty
Priority status for the beneficiary
Lower utility bill due to higher efficiency
15% discount on repairs (parts & labor)
Never an overtime charge
Agreement is transferable
Extends equipment life
24-hr emergency service
Fewer AC repairs needed
Improves capacity
Inflation protection
PROTECTING YOUR AIR CONDITIONING UNIT
For about $0.50 a day, D&H AC protects your investment in your air conditioning unit by inspecting it
twice a year, and checking out all the following items:
Air Conditioner & Heat Pumps
Cleaning of condenser oil
Inspection of blower, lubrication as needed
Verification of refrigerant charge
Inspection of pulleys & belts
Calibration of thermostats
Lubrication of all moving parts
Cleaning of motors
Recording of temperature differentials
Testing of capacitors
Cleaning of condensate drain
Tightening of electrical connections
Inspection of power disconnect
Check of defrost timer
Testing of reversing valve (heat pumps)
Test compressor
Check contactor
Check relays
Furnace & Air Handler
Visual inspection of heat exchanger
Inspection of blower, lubrication as needed
Inspection of thermocouple/hot surface igniter
Testing of safety controls
Cleaning, adjustment & testing of ignition system
Check of gas leaks
Inspection of flue pipe
Check & adjustment of manifold pressure
Cleaning of air return plenum
Testing of carbon monoxide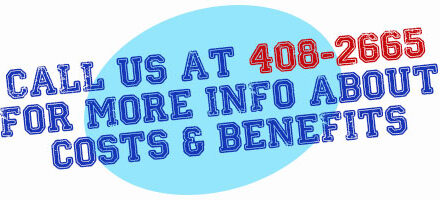 AC Repair & Emergency AC repair services , AC Maintenance, and AC Installation Experts in Tucson Since 1959
D&H Air Conditioning & Heating
AC repair, maintenance and installation
3629 N Oracle Road
Tucson, AZ 85705
Phone: 520–408–2665
Fax: 520–887–6204
We offer 24/7 service
365 days per year.
We never stop repairing
air conditioning systems
day and night, in any
weather. Call us if
you have any emergency
and we will do our very
best to get you scheduled
within the same day.
LICENCES:
AZ ROC# C-79 #070188 / C-39 #076494
Free estimates:
reception [at] dandhac.com
Service Requests:
service [at] dandhac.com
Service Manager:
servicemgr [at] dandhac.com
General information:
reception [at] dandhac.com
Our NATE-certified air conditioning technicians serve homes and businesses in the following cities: Tucson, Casas Adobes, Oro Valley, Marana, Vail, Green Valley, Saddlebrooke, Tubac, Sahuarita, Benson, Catalina, Oracle, San Manuel, Mammoth, Rio Rico, Nogales, Sonoita, Patagonia, Huachuca City, Sierra Vista, Tombstone, Eloy, Arizona City, Casa Grande, Florence and communities in-between.
Our A/C maintenance programs are designed to ensure your manufacturer's warranties are preserved and your air conditioning system runs efficiently.
Our AC service technicians are North American Technician Excellence (NATE) certified. This certification gives you access to AC service technicians with verifiable knowledge of air conditioning, air distribution, heat pumps, gas heating, oil heating, hydronics gas, hydronics oil, light commercial refrigeration and commercial refrigeration.
The professionalism of our AC repair technicians is continuously developed through training programs focusing on customer service.
Our commitment to client service, professional training and quality control procedures has been a cornerstone of the success D&H Air Conditioning has enjoyed in Tucson and Southern Arizona for almost 60 years.