D&H AC offers air conditioning repair services to all residents of Vail, AZ
D&H Air Conditioning & Heating has been serving the Greater Tucson area since 1959. We have been installing and providing air conditioning repair services in Vail since the early 1970s. At that time, Vail still counted just a few hundred homes, it was all before the town expanded in the early 2000s.
The reason why you see D&H's trucks often in Vail is only due to the word of mouth that we have been benefiting from, thanks to our awesome customers. Happy families gave great recommendations to their neighbors, and the neighbors called us for air conditioning repair service or new air conditioning installations. We served them well, and they in turn started to recommend D&H.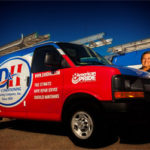 Using our 24/7 AC repair services
All residents of Vail can use our coupons to get their A/C units repaired at the lowest possible cost. Please take advantage of our current specials and book a technician directly from this page (see below):
24/7 AIR CONDITIONING SERVICE
Our team of NATE-certified HVAC technicians provides full air conditioning repair services 24/7.
At D&H, the brand and model of your A/C do not matter! We have serviced all manufacturers' models since 1959.
The age of your A/C unit does not matter at all: we see air conditioners that are older than 20 years. We even see swamp coolers that were probably built before the home on which they are installed.
The company that installed your A/C does not matter. In 60 years of existence, we have serviced 100s of air conditioning units installed by HVAC contractors that had gone missing long before the A/C started to fail.
MANY HVAC BRANDS SUPPORTED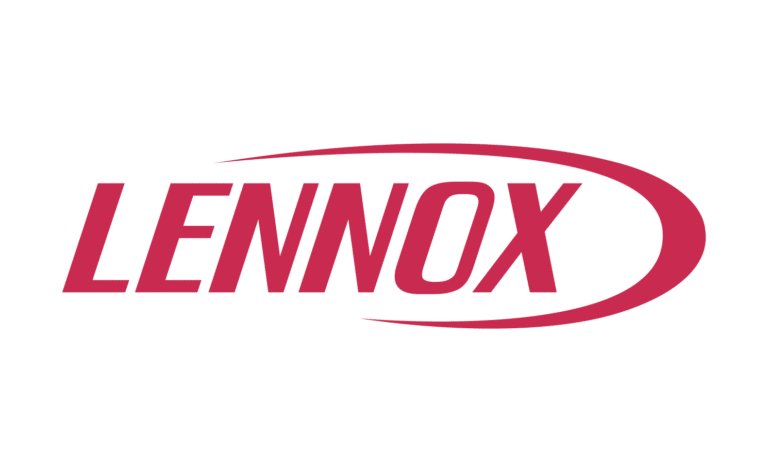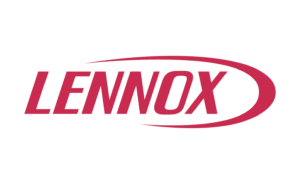 If you are in Vail, even in the most remote area of the town, we provide air conditioning repair services at any time during the week. Call us on your hotline to schedule a visit, or use the calendar above to schedule it yourself at the earliest opportunity.
THINKING ABOUT REPLACING YOUR AIR CONDITIONER?
Since 1959 D&H Air Conditioning has installed thousands upon thousands of HVAC units. Over the years we have worked on tens of thousands of different makes and models of A/C, and most brands still existing on the market today manufacturer reliable, durable units. Those who didn't are long gone.
However, with 60 years of experience in the Tucson market, we have found out that some brands are much more adapted to the local weather conditions than others. In Arizona, any air conditioner has to contend with extreme heat, extreme dryness, harsh sun, cold winters, dust and storms. In Vail, thunderstorms create spikes in the power grid that can burn HVAC motors and cost hundreds of dollars in damages. Vail is also exposed to dust: with the harsh sun, dust bakes into the coils of an A/C unit causing restriction in air fow and overheating of the unit. Again, this drives up power usage, creates stress on the air conditioners and shortens their life span.
But also very importantly, over the last few years we have seen some brands take a real lead in manufacturing energy-efficient A/C units. In view of the cost of electricity in Vail and Tucson, having an energy-efficient HVAC means big savings. Energy-efficiency also results in less stress on the units, because the motor speed will vary according to the temperature inside the home, and will progressively increase or decrease based on measurements — instead of hard-starting like AC units with one-speed motors.
Daikin is the #1 HVAC manufacturer in the world, and D&H has had a fantastic partnership with Daikin for several years now. D&H has become a "Daikin Comfort Pro", which is an exclusive designation granted only to a few HVAC companies in any U.S. city. To be allowed to bear this designation, the air conditioning company has to have:
An impeccable service record over a long period of time,
An A+ rating at the Better Business Bureau,
A full team of certified HVAC technicians
A regular training program for the HVAC technicians to keep on top of Daikin products
D&H has all this and more, and Daikin has bestowed our company with the honor to be a Daikin Comfort Pro in Tucson.
We value Daikin HVAC units for several major reasons:
Advanced technology: Daikin has pioneered the inverter technology which enables HVAC units to be very energy-efficient

Superb technical support:

Daikin has a first-class tech support for technicians

Durable HVAC units:

Daikin is known for manufacturing ultra-reliable and durable A/C systems
Made in the USA: Daikin products are assembled in Texas

Very long warranties:

Daikin offers warranties up to 12 years, one of the longest in the business

Financing:

with Daikin, D&H can offer customers very advantageous financing programs for their A/C, with warranties rolled into the financing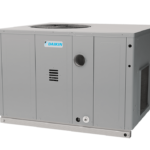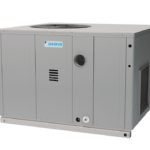 PACKAGED AIR CONDITIONERS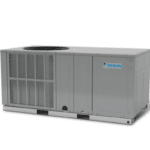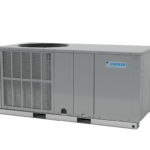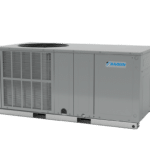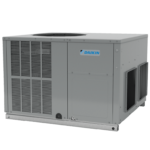 If you are thinking about replacing your HVAC, you may be interested in requesting one of our technicians to come to your residence to perform some measurements. These measurements will help determine:
(1) what is the right tonnage of air conditioning you need for your home;
(2) based on your power bill, how much a variable speed motor could help you save;
(3)  based on the way you like to live, what is the most adapted A/C for you;
(4) what financing options do you have; etc.
These preliminary steps help you select the right air conditioner for your residence, within the budget that is yours.
Free New Equipment Estimate
Ask for a no-obligation technical visit.
A Comfort Advisor will set up an appointment to review your current system and provide the necessary information to make an informed decision when purchasing new equipment.
Your personal information remains 100% private.
Servicing air conditioners in Vail – Our technicians tell their stories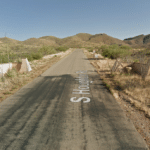 In the beautiful area of the Ocotillo Preserve, down in Vail, at the very end of S Houghton.
We performed a seasonal cooling tune-up on an Amana heat pump split system. We checked operations, pressures, temperatures, amp draws, and starting amps. Starting amps on compressor at 26+ currently.
We tightened all connections, washed the condenser coils, tested the current controller. Then we inspected the indoor unit, cleared the condensate trap, and inspected the evaporative coils. We observed signs of corrsion on the coils. We changed the filter.
Our recommendations under the Guardian Plan was to install a hard-start kit to reduce compressor starting amps and prolong the service life of the unit. We also recommended to install coil guard to prevent corrosion from spreading and further damaging the coils.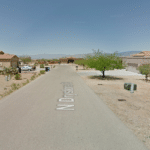 On a service call on N Drystone Court, on the East side of Vail, in the Whestone Ranch area. Our customer called us because his unit 1 was not cooling. We noticed the pressures were a bit low at 80/250 PSI with a 72/77 degree temperature split. So we added 2 lbs of refrigerant and Super Seal (to help with the leak). The Super Seal product is not 100% effective, but it will work in most cases. After the fill-up, the refrigerant pressures were reading at 125/320 psi with 53/77 degree temperature split.
Verifying the amps we found the compressor amped @ 9.6/17.9, the condenser fan motor amped @ .57/1, the blower motor amped @3/5. We replaced the 45/5 uf current controller. Our client's A/C unit 1 is now operational.
On unit 2, we recorded refrigerant pressures @ 125/320 PSI with 52/77 degree temperature split. The compressor amped @ 5.8/9, the condenser fan motor amped @ .3/.5. We replaced a charred contactor (maybe a power spike due to a thunderstorm, usual in the area). The second unit was fully operational when we left.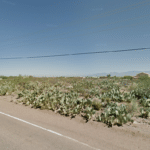 On East Wetstones Road, on the east side of Vail (85641). Our client called us a her home had been hit with a power surge during a storm and she felt her AC wasn't functioning properly.
We checked and tightened the electrical connections. We checked the compressor running amps, the condenser fan motor running amps and the blower motor running amps. Nothing to worry about.  We checked the current controller and inspected the evap coils. We checked the split temperatures, all normal. We verified reversing valve operation.
We replaced the surge protector, damaged. And the Schrader valve, also damaged but for other reasons.
Our client's unit was heating and cooling normally when we finished our service inspection.
Vail, Arizona to D&H Air Conditioning & Heating, 3629 N Oracle Road Tucson, AZ 85705
Vail, Arizona to D&H Air Conditioning & Heating, 3990 S Evans Blvd Tucson, AZ 85714